In the first in what will hopefully be an ongoing series throughout this year's Formula 1 season, I'm going to delve into the history of some of the sport's… less than luminary teams and drivers. Here be dragons – some of the most dismal and abject failures in motor racing, from the sublimely unlucky to the ridiculously incompetent.
Coming off the back of this year's season opener in Australia, let's cast our eyes back to the 1997 race, in which no less than four new teams made their débuts.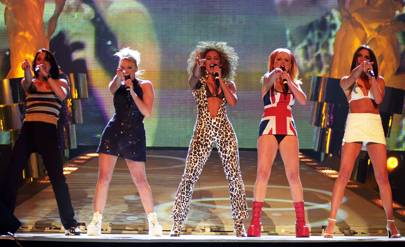 Well, sort of. Two of them were rebrandings – the Footwork team reverting to their original name Arrows following a sponsorship change, and the Ligier team was bought out and renamed Prost. Two teams, however, were entering the 1997 season entirely from scratch: Scottish start-ups Stewart Grand Prix (who actually raced cars with actual tartan go-faster stripes), and Anglo-American outfit MasterCard Lola Racing.
For over thirty years prior, Lola Cars had been a successful chassis builder and supplier/partner to various teams in lower formulae. They had first ventured briefly into F1 with BYC Racing in 1962, bringing John Surtees to 4th in that year's world championship. They then supplied Hill Racing in 1974-5, before this was abruptly curtailed when founder Graham Hill, driver Tony Brise, and several core personnel were killed in a plane crash, ending the team and Lola's F1 participation at a stroke.
After another hiatus they returned building monocoques for the Larrousse team from 1987-91; this partnership was a modest success, with a handful of pointscoring results including Aguri Suzuki taking a sensational third-placed finish in front of his home fans at the 1990 Japanese Grand Prix. Money ran dry for Larrousse, however, and after leaving the French outfit over unpaid bills at the end of 1991, Lola had one more joint F1 venture with Italian privateers Brixia Motor Sport in 1993, but this was a total flop. Enough was enough – Lola principal Keith Wiggin decided that if they were going to truly succeed at the top level of motorsport, they had to do it right, and as such do it all themselves.
Poaching a couple of designers from the Benetton and Williams teams, they designed, built, and future F1 driver and Le Mans winner Allan McNish tested the T95/30 car at Silverstone in early 1995. But without a major sponsor, the car was never financially feasible to race, and was immediately obsolete in any case when sweeping new technical regulations were introduced shortly after its test. So the team went hunting the money, and in MasterCard, they found an eager backer.
Lola originally intended to prepare for the 1998 season, but their new sponsor pressured the team to enter a year earlier than scheduled; MasterCard had some kind of exclusive "Gold Club"-esque scheme planned, whereby its credit card users could sign up to invest in the team's prospects, and would receive dividends and "special privileges" in return. How precisely this would work was never really explained at the time; nonetheless, the money talked, and Lola complied.
However, with this massively reduced timeframe suddenly in place, the racing team had a mammoth task on their hands (if you've ever tried to last-minute a uni project, this may make uncomfortable/reassuring reading). Design of the car only began in November 1996, once a sufficient team of composites engineers, aerodynamicists, gearbox designers and so on had been hastily assembled; Stewart had already begun the same process as early as January of the same year, complete with securing extensive backing from the HSBC bank, and a works Ford V10 engine. Wiggin had already quit leading the team by this point, perhaps with a sense of foreboding over what was to come.
With new team principal Eric Broadley in place, Lola signed their two drivers for the 1997 campaign just before Christmas. Ricardo Rosset had driven for Footwork/Arrows the previous year; he scored no points and was outqualified sixteen times out of sixteen by teammate Jos Verstappen, but the Brazilian brought vital sponsorship from Lycra, Safra Bank and Track & Field Clothing. Vincenzo Sospiri had been a teammate of Rosset's in Formula 3000 in 1995; they had finished first and second in the championship respectively, and the Italian spent 1996 as test driver for reigning F1 champions Benetton, as well as bringing sponsorship from the Cosmo Gas company. Sospiri was considered by some a world-beater in the making, while Rosset was not, but it was probably the best compromise between talent and bank balance on offer at three months' notice.
Of course, who was driving would be academic without a car to drive, and Lola had only started building a 50% scale wind tunnel and buying facilities to house their engine department by January. With basically zero other R&D resources available yet, the main body of the car was based on designs from Lola's American IndyCar and Formula 3000 projects, wrangled to fit Formula 1 regulatory dimensions – almost a "cut and shut" sort of botch job.
As was almost inevitable, the in-house Lola V10 engines they had intended to use were nowhere near being ready in time; swallowing what pride they still had, the team bought fifteen one-year-old Ford Zetec-R V8s, a weaker hand-me-down version of the engines Stewart were given (you can almost picture them coming off the back of a van), meaning the designers had mere weeks to repackage the entire rear end of the car to accommodate a different power unit from the one they'd already shaped it around.
The Lola T97/30 was unveiled at the London Hilton hotel on 24th February, just eleven days before the first practice session in Australia was to start; the prototype car had finished being assembled the night before (again, for perspective, Stewart's challenger had been revealed back on 19th December). Speaking at the launch event, Broadley announced the team's goal to be scoring championship points in its first season, meaning a top-6 finish in those days, and to be world champions by the year 2000 – another stipulation of MasterCard's long-term investment. As GrandPrix.com noted even at the time, "A large percentage of people in the F1 paddock are willing to bet large sums of money that this will not happen…"
The car hadn't once seen the inside of a wind tunnel to test the aerodynamics, and the V10s now weren't expected to be designed until the summer, nor raced until 1998. While other teams had spent weeks pounding in hundreds of laps around venues in England, Italy and Portugal, the T97/30s had the sum total of some straight-line speed tests at the Santa Pod drag strip in Northamptonshire, and two days of circuit running at Silverstone, before they had to be flown to Melbourne.
The team arrived at the Albert Park circuit for the first race of the season, and qualifying was held on 8th March 1997. The expectations of both Lola and the paddock at large, which had been getting more modest by the day, turned out still to be much, much too high. The cars were an abomination. They didn't accelerate with any urgency, slithered from side to side under braking, steered with jarring, helmet-rattling, motion-sickness-inducing jerks in both fast and slow corners, changed gear with the smoothness of unhewn granite, and looked to be coasting even when at full throttle down the straights. In 1996 the sport had brought in the "107% rule", meaning a backmarker's best qualifying lap had to be within that percentage of the fastest car's time in order to be allowed to start the race the following day.
Sospiri, the faster of the two, was not only 11.6 seconds off Jacques Villeneuve's admittedly stunning pole position lap, but precisely 5 seconds off the next-slowest car, Pedro Diniz in an Arrows-Yamaha. Rosset was a further 1.1 seconds behind his teammate. While Diniz was allowed to start on appeal, having set quicker times in earlier practice sessions, the Lolas hadn't a chance in hell. Their drivers, and other personnel, were spectators for Sunday's race.
Things got little better at the following Silverstone test either, held between the Australian and Brazilian races; small set-up changes shaved a second or so off the times, but they were still far from beating the crucial 107% marker. A few days after that came the hammer blow; MasterCard, dismayed at the discovery that rushing into the sport a year ahead of the plan was in fact a Bad Idea™, pulled the plug on the sponsorship contract. It also hadn't helped that many of MasterCard's banking partners were wary of their membership investment scheme that had made an abortive start in February – such as, say, HSBC, who understandably baulked at supporting something that would be directly funding a rival to the Stewart team. Lola were sunk.
The team still flew out to Sao Paolo for the next race at Interlagos, but the cars never left the garage; with MasterCard having withdrawn every penny of funding and other sponsors fleeing in response, Ford refused to allow their still-on-hire-purchase engines to be used by the team. On March 31st, less than six months after formally entering the World Championship, Lola formally withdrew from it.
Stewart Grand Prix would go on to take a pole position, a race victory, and four other podium finishes before being sold to Ford at the end of 1999, and rebranded as Jaguar Racing.
Ricardo Rosset drove the 1998 season for the cash-strapped Tyrrell F1 team before they both also vanished from F1, where he performed so poorly and was so disliked by his engineers that they transposed the "R" and "T" in his surname on whatever decals they could.
Vincenzo Sospiri, almost certainly the more talented of the two, never got another F1 drive.
MasterCard went on to be minor sponsors of the Jordan team later the very same year.
And Lola Cars went bankrupt altogether in May 1997, a truly miserable end to what had been a well-renowned and respected company.
~Adam